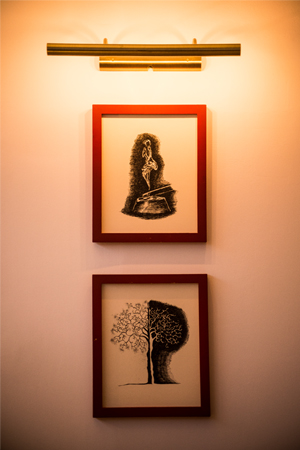 Psychiatric Consultation
---
Like any other type of medical consultation, psychiatric consultation aims to investigate the possible causes that led a person to attend a specialized cabinet. More precisely, psychiatric consultation entails recognition existence of a disorder within client's bio-psycho-social functioning, determining the meaning and etiology of this disorder, understanding the client's personality and correlate with his age. Restructuring psychiatric behavioral or attitudinal assessment is not the aim of psychiatric consultation, the purpose being only to evaluate maladaptive behaviors and attitudes.
Like any other medical attention, psychiatric consultation is finalized with a series of recommendations, both of psychotherapeutic and surgical nature, the latter being with specific to psychiatric.
Based on techniques of psychology, modern psychiatric consultation is conducted in a friendly, empathic and secure environment to better accommodate the person who requires this type of service.
Psychiatric consultations conducted under the Medical Civil Society Confidens comply with the rules of confidentiality and are carried out by specialists who will assist you in identifying undesirable aspects of your life, discovering the causes that led to these and thus the remedy. The final result of the procedures mentioned above being the successful adaptation to psycho-socio-economic situations you are confronted with.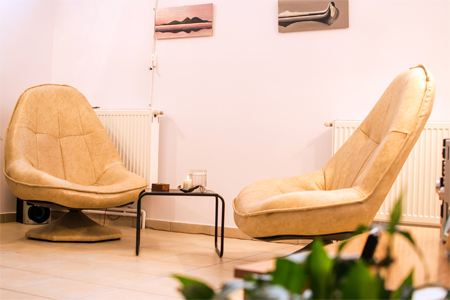 Couples therapy
---
Couples therapy is a special type of psychotherapy that requires the mandatory attendance of both partners. During these therapy sessions the focus is to 'work with' but also 'work on' the couple, which leads in finding the real desire of the couple to save itself, partners continuing life together.
Reasons for couples requesting couple therapy sessions are most often, the increasing number of serious arguments, the emergence of issues they cannot solve, sexual inadequacies, the development of a series of dissatisfaction regarding the couple relationship and sometimes the feeling of being caught in a kind of trap.
Due to the reasons stated above, couples therapy aims to:
improving communication within the couple;
solving behavioral problems in order to comfort the life partner;
improving sexual difficulties and inadequacies;
restructuring of distorted thinking patterns of life partners;
eliminate conflicts that tend to deconstruct the couple etc.
Civil Society Confidens Medical Specialists will assist you in solving your couple issues, providing you with the necessary means of a harmonious and sympathetic relationship reconstruction for the benefit of the couple.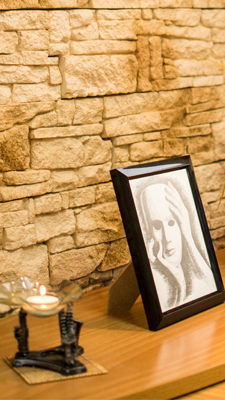 Hypnosis
---
Hypnotherapy is considered a special method of psychotherapy consisting of a number of changes that occur within hypnotized person's upper perceptual, cognitive or motor sphere.
Hypnotherapy can be successfully applied in the control of pain, in the treatment of disorders of food behavior, psychosomatic disorders, anxiety, depression, post-traumatic disorders caused by injury or stress, in the treatment of bad habits, obesity, as well as in the treatment of neurological disorders.
The basic of hypnotherapy is represented by hypnotic suggestion. This is a specific step in hypnotherapy and consists of either directly managed suggestion, or use of guided imagination in the hypnosis state. There are a number of hypnotic trance induction techniques, which are carefully chosen and tailored on customer needs.
Caregivers in the Medical Civil Society Confidens will help you discover the deep motivation that underlies your maladaptive reactions and will also assist in controlling and curing such reactions at the deepest level.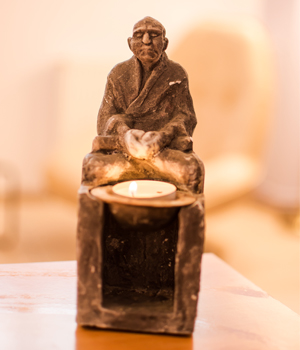 Relaxation
---
Relaxation is a psychotherapeutic technique which aims to stop muscle and nerve contracture, resulting in a very efficient rest, physical and mental energy saving, increasing the body's resistance to stress and reducing negative effects of an already installed stress state.
Relaxation techniques are recommended, most often in the treatment of neurotic and/or psychosomatic disorders, but also as a method of self-regulation of mental states used in training athletes or other professional categories.
Relaxation techniques lead to a series of advantages, such as:
Rest and recovery effort
Physical and mental relaxation
Adjusting of autonomic functions
Reducing pain
Strengthening the ego using special self-suggestive formulas
Improvement in the technique of introspection
Reducing anxiety
Restful Sleep
Increasing the capacity of both concentration and memory.
All these advantages have favorable effects over developing of self-critical spirit and also over growth of voluntary self-control.
Medical Civil Society Confidens ensures that conditions of profound "relaxations" are met by using its available trained personnel and by creating a special ambience. The beneficial effects that occur on your body and spirit will help in successfully adapting to new situations activities you will face.
Counseling
---
Counseling aims to facilitate, optimize self-knowledge, emotional acceptance, personal maturation, the optimal development of human resources, enunciation of problems and their solution, decision making and not least improving communication relations.
Counselling is mainly based on an educational model for dealing with internal conflicts, controlling crisis situations etc., relying in particular on an evolutionary change of a person.
As psychotherapy, counseling can be conducted individually, in groups or with a couple or a family. This time both area of problems and the approach to these issues are different. Counseling is often recommended for people with relationship difficulties, people who face a number of difficulties, to support them with moral comfort, with better mental and somatic health, which will eventually lead to a better networking and integration in society.
Medical Civil Society Confidens
, with the help of its specialized personnel available, provides highest quality counseling services that will help in self-knowledge, emotional acceptance etc., in the sense of optimizing human relationships and successfully adapting to life situations.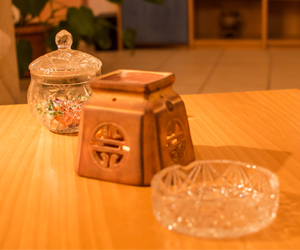 Psychotherapy
---
Psychotherapy involves a deliberate psychological intervention, consciously planned, in the sense of a well-defined purpose. This purpose is more likely to be developed jointly by the client and therapist.
Making use of a range of methods and psychological techniques, psychotherapy aims to treat states of physical and / or somatic distress. It also concerns treating behavioral disorders of individuals experiencing these problems.
Psychotherapy is based on a medical therapeutic model, which requires intervention, treatment, and not least involves reconstruction. Specifically psychotherapy aims minimizing symptoms that result from psychological conflicts, final goal being a drastic structural change in the personality of the client.
Psychotherapy can be individual, group, couple and / or family. Its focus area includes addressing healthy man found currently in difficulty, people with relationship difficulties, somatic suffering people and people with psychiatric diagnoses. Regarding all these, psychotherapy helps in relieving their suffering, developing their ability to focus on their life path and also reintegrate in social life.
The main working tool of psychotherapy is the word; knowing that man is a psychic and somatic unitary ensemble, the need for psychotherapeutic methods which use the human body as tool has clearly emerged.
Psychotherapy services conducted under Confidens Association are confidential, conducted by specialized staff who will constantly adapt to your needs and to your specific sufferings, leading you towards relieving suffering and rapid integration at an optimal functioning state in society.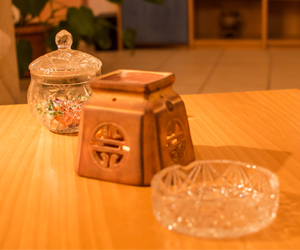 Work and transport psychology
---
Assessment of individual performances and correlating the psychological and personality traits with a particular job requirements are the pillars of a successful career. For a person to achieve optimal performance in the job they occupy, it must maintain at a constant level a number of skills and personal characteristics of the position they hold.
Psychological evaluation in employment and on a regular basis or as required by occupational safety legislation is intended to highlight those skills or psychic abilities consistent with job requirements. It is well known that each of us operate better with certain categories of information: some have improved performance in storing audio-verbal or visual content, others operate more easily with digital content, while others appreciate easily visual spaciousness relations. Also, we each have dominant personality traits: easily initiate contact with others, prefer solitary activities, we are persistent, we are creative and open to a wide range of areas, have higher levels of stress tolerance, can be more persuasive etc. Testing these cognitive skills development and identifying the dominant personality traits, increases the predictability of a person's success in a particular occupational area. Above described is the common know domain of professional guidance.